Jiangsu S&S Intelligent Science and Technology Co., Ltd., since its establishment in 1999, has gradually established the industrial layout of international markets, focusing on China, India, Indonesia and Turkey. With an annual production capacity of 5,000 electronic jacquard machines (jacquard sets) and 360,000 monthly jacquard electromagnetic components, "S&S" is regarded by the industry as the most competitive electronic jacquard brand in the world.
The "S&S" electronic jacquard products have high cost performance and strong competitiveness, seeing annually doubled production and sales volume for three consecutive years. In 2018, the sales revenue reached about 340 million RMB, and the production and sales volume ranked No.1 in the world. Its high-end jacquard products enjoy a high market share over 70%, covering 30 countries and regions such as China, India, Vietnam, Pakistan, Turkey, etc.
In regard to technological innovation, the company has been always committed to independent research and development. "Technology is the first productivity of enterprise development". S&S Intelligent Science and Technology, as a national high-tech entity integrating R&D, production, operation and service of high-end jacquard weaving equipment and its key components, has more than 40 authorized patents, including 10 invention patents and 3 software copyrights. It enjoys the strongest independent innovation ability and the most core patent technologies in China's jacquard weaving field.
Adhering to the enterprise tenet of "user-experience-improvement centered", S&S Intelligent Science and Technology always implements the concept of "Super Service". In product design, according to the current market demand, it constantly updates the design and provides market-leading products at any time from the long-term development. The full range of electronic jacquard machine products can meet various needs of different markets.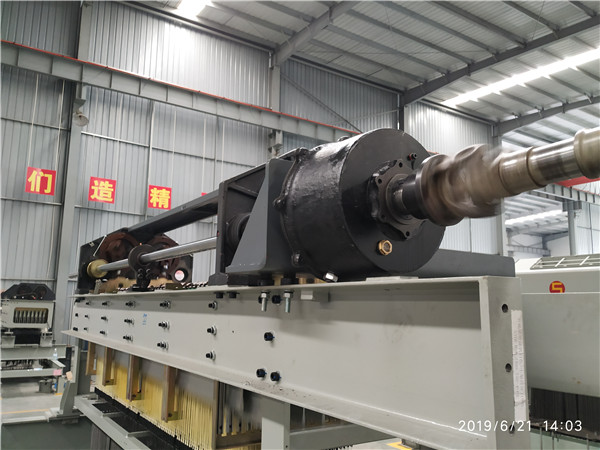 Product Highlights
In recent years, in response to the development of textile market towards high warp density, large quantities of needles and high value-added products, S&S Intelligent Science and Technology has successfully developed electronic jacquard machines with large needle number, and the maximum number of needles can be more than 38,000 at present;

In view of the low-speed rapier looms in India, the economically affordable SA5 and SE5 were introduced, which are featured with flat open weaving, without small draw-bar bearing mechanism, more compact structure, high reliability, stability & cost-effectiveness, lower investment, and higher return. The newly launched SE5 also adopts the design of wear-resistant plastic gear transmission structure. Compared with steel gear transmission, it is characterized by light weight, low inertia, low noise, self-lubricating and corrosion resistance, and is more suitable for the weaving environment in the Indian market;

SDLX double-sided conjugate cam jacquard machine, the world's first jacquard machine driven by double-sided conjugate cam, is featured with double-sided conjugate cam, halved force, high load, high rotation speed, and long service life;


The SEJ168H high-speed electronic jacquard machine specially designed for African fabrics has a speed of 1,000 rpm, optimizes the machine structure, and strengthens the transmission components. In addition, the low frame improves the stability, and the combination of casting and plastic is for shock absorption and noise reduction, while fully sealed operation can ensure the service life of the components;


For the wide rapier, the rotary shifting device is added on the basis of the original chain structure, and the sinusoidal curve and the cam curve are superimposed to facilitate the weft insertion.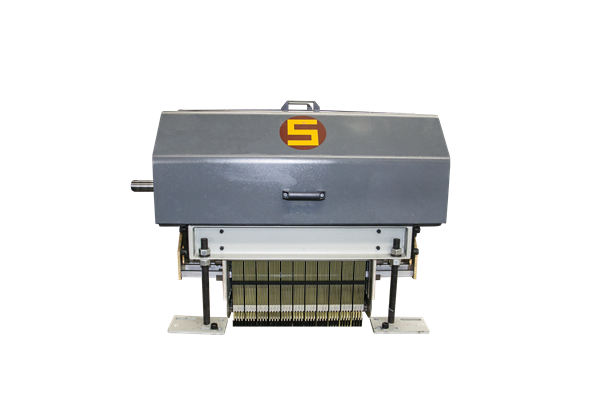 SE5 rapier loom








SEJ168H high-speed electronic jacquard machine
The "S&S" electronic jacquard machines are characterized by high reliability, high efficiency and high return, winning a leading position in terms of product varieties, stability and market share. S&S Intelligent Science and Technology will create a five-in-one service model featured by "localization", "technology-based", "high efficiency", "full range" and "one-stop", and will continue to build efficient localized service teams around the world to further improve service efficiency and restore the user site in the first time.